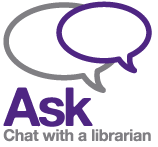 Explore the Libraries
Do you need help figuring out where to start for your paper? Our Research Guides area is a great tool to direct you towards the core resources in a particular field of study.
Western Libraries presents a series of how-to videos and help pages to help you get started with your research! Learn the best tips and tricks from our librarians!
Western Libraries will incorporate short and long-term budget strategies to deal with the drop in value of the Canadian dollar against the US dollar.